Anti Discrimination Series


NOTE: Featured here by ~CalmCrash! [link]

Day 81/366

Anti-Discrimination IV: Religious
tl;dr Putting this at the top for a reason. lol No matter hwta religion you are, and especially Christians who don't seem to grasp this concept and command, judging someone based on the way they believe or assuming you know the deep spiritual truth about them when there's absolutely no way you could ever know that about anyone outside yourself, is shallow, childish, and their belief is no reason to judge or condemn someone.

This is going to be very controversial for a lot of people, especially those who are very devout to their religion, and Christians mainly, because it's the one I have personally struggled with growing up and can identify with the most. Now, while I personally believe more of what Christianity teaches and I can't honestly say I see all religion equally, what I do know is that religion is no reason, whatsoever, to condemn, judge, belittle, berate, or hurt someone. Anyone. And whether you're religious or not, I'm sure the vast majority of us can agree to that. I believe the only exception would be extremists and those who are part of a religion whose practices involve such.

NOTE 1:As I said, the only religion I can adequately identify with is Christianity, so as you read the description, if you are not of the Christian faith, or of any faith for that matter, I apologize to you in advance for being unable to relate to your teachings or beliefs, and I ask your forgiveness in that.

NOTE 2: I personally do not consider myself to be what is considered in today's society a modern Christian. While I personally define a Christian as one who follows the teachings of Christ as He speaks to me, which I try to do, a vast majority of many others would beg to disagree that it's as simple as that and throw the Bible in my face. I address my feeling regarding this below.

As Christians, we're taught to love all people, regardless of any difference between their selves and our selves. We're taught to question, "What would Jesus do?" and to act as either we believe He would act, or as He acted in the Bible. Now, I would like to clarify here, that while I do personally use the Bible as a tool and a guide to live my Life, I also don't doubt that along the way it may have lost some of its original meaning and acquired some unintended meaning. I say this because it was written by the hand of thousands upon thousands of men over thousands of years, translated into hundreds of languages, where there is no doubt misinterpretation - in the Bible itself, there is the story of the Tower of Babel where God intentionally created multiple languages in order to confuse people and prevent them from accurately understanding each other - and even in school, you learn that when the Bible's recorded books were first translated into English during King James' reign, he intentionally altered words to change the meaning and make it more appealing to his people. As well as, when Christianity became standardized in Constantinople, that standard was created by humans, and set up a man-made expectation. Also, people have different perceptions and understand things in various ways.

Now, in the Bible it lists what our sins are, how to be forgiven for them, and how to react to those who we see committing them. Being raised Baptist, I'm taught that God is a wrathful God who weeps when He has to punish a child because He loves us so. This I thoroughly believe. What they don't seem to teach in the church, that I have discovered through my own over the course of ten years or so, is that God will have mercy on those who are actively seeking Him and looking towards him. This have been proven to me time and time again in my own Life, so no matter what any human says to me, I have proof from God in my own Life to know that He does value His children and He will acknowledge their trials and attempts.

Adults who have countered my beliefs time and time again have always fallen when I point out to them that if they're addressing the Bible for their stand, the Pharisees also had many years of experience, and they refused to believe that Jesus was the Messiah. So, to politely disagree, your time of experience means nothing to me, for experience has been refuted before, and I believe that a relationship between you and God is just that. A relationship between you and God. No one else, no other man, no other human, should have any influence on that. It is personal, spiritual, and Holy.

I say all of this to state that absolutely no where in the Bible, if you are Christian and have been raised by the Bible, does it grant you the power to judge and condemn others. In fact, the opposite it true. Jesus says that we are to love ALL others the way He has loved us. To be very literal, we should be willing to die to save our fellow man, no matter what situation, what belief, what region, race, sexuality, gender, or who they are. Now of course, as humans, this is very difficult, as is not being judgmental. I myself am very, very guilty of this. However, if you are of the Christian faith, or anything resembling (I personally don't consider myself 'Christian' in the modern sense, nor do others who have ostracized my belief), then understand this. To try to walk in our Lord's is to do as He did. And as humans, that's impossible. So what's our best bet? To try. To attempt to refrain from judging and outcasting. We need to love and only perform in the act of love, kindness, honesty, and faith.

Also, I have seen a small group of Christians in my short time accuse Jews and Muslims of praying to a false God, and this is where it gets sickening. They are not, in fact, praying to a false God, but the same God. Only by another name. The Jewish call him Adonai and Muslims call him Allah. The distinct difference in these religions is not the name of God that we use, but our belief in Jesus Christ's position and role in our respective religion.


In the end, my point if this. Anyone, of any faith, should not judge or condemn someone for having a different belief. We are ALL human, and we ALL make mistakes. Period. I realize that as human, we will still judge inwardly as part of our human nature. However, that doesn't mean that we should act upon our judgment. If you are Christian, then you should understand that in judging other Christians, their relationship between their self and God is THEIR relationship with God, and frankly, none of your damn business. Focus on your own, for if you're belittle another's, then obviously yours is the one that needs to be checked. We are called and commanded to accept, love, and pray for others, and to offer help if we see them in need, not to push if they refuse it, and then to help them without hesitation if they call out. Nowhere are we called to do anything otherwise.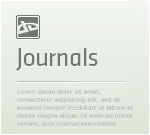 Warm Winter Project: 2012 - HALFWAY THERE!!!UPDATE 5 - As of March 21, 2011, we are already halfway there. The current time is 7 30 pm and we are, at the moment, EXACTLY AT 80,000 points! Talk about teamwork and gettin' it done, guys! This is so amazing and wonderful, and thank you so, so, so, so incredibly much to everyone for everything so far! :squee:

UPDATE 4 - As of January 16, I'm officially soon receiving a shipment of hoodies from :devSavoirfaire-Roma: that they so generously offered to donate in addition to the hoodies being purchased by the project here on deviantART!!!This is just awesome!!!
:thumb279869474:

UPDATE 3 - As of January 6, we've broken the 50k mark on the War



You DO NOT have permission to use any of my work for anything more than a desktop wallpaper. Thank you~


March 21, 2012
Florence, AL
Canon PowerShot SX130 IS

-------------------------

Add Me



Photo FB | Google+ | tumblr | 365 Photo Blog | Photo Blog | 365Project | flickr