Day 20/366
So, yesterday, we went to the store, and they had an antire table just ful of Hershey's stuff for Valentine's Day. And you know what that means - HUGS ARE RELEASED!!! So of course, I wanted some! Shane got them and the Christmas Cokes they had on sale (THE WHITE ONES!!) for me. When I got home, I remembered that Granny had picked up these swirls chocolate chips a while ago and decided that today I would take a photo of them.

It looks kind of like a "family photo." I think it shows that while children often resembles their parents, they are not their parents, or always a direct reflection of them. I think this shows that pretty precisely.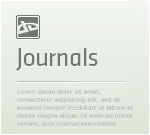 UPDATE - Warm Winter Project: 2012 - Donations. :)UPDATE - As of January 16, I'm officially soon receiving a shipment of hoodies from :devSavoirfaire-Roma: that they so generously offered to donate in addition to the hoodies being purchased by the project here on deviantART!!!This is just awesome!!!
:thumb279869474:

UPDATE 3 - As of January 6, we've broken the 50k mark on the Warm Winter Project!!! A little over 1/5 of the way there already!!! :squee:

UPDATE 2 - I also received a note from :devheidi: earlier today (1.4.12) letting me know that deviantART would like to match my donations on their behalf!! That means when I reach my goal of 50, I will be receiving 50 more hoodies from d



You DO NOT have permission to use any of my work for anything more than a desktop wallpaper. Thank you~


January 20, 2012
Florence, AL
Nikon Coolpix L100

-------------------------

Add Me



Google+ | tumblr | 365 Photo Blog | Photo Blog | 365Project | flickr

Reply

Wonderful shot!

Reply

Thanks!

lol Someone on 365Project said that I should look into food photography. Made me think of what you said not too long ago about working for Mickey D's

Reply

"THOSE LOOK YUMMY!"----my reaction

Reply

I love them!! I'm anxious for them every year! If you catch them anywhere, try one if you can.

Reply

My bet is that the dad is on the right. He pissed off mom and she chewed his head off lol.
Reply